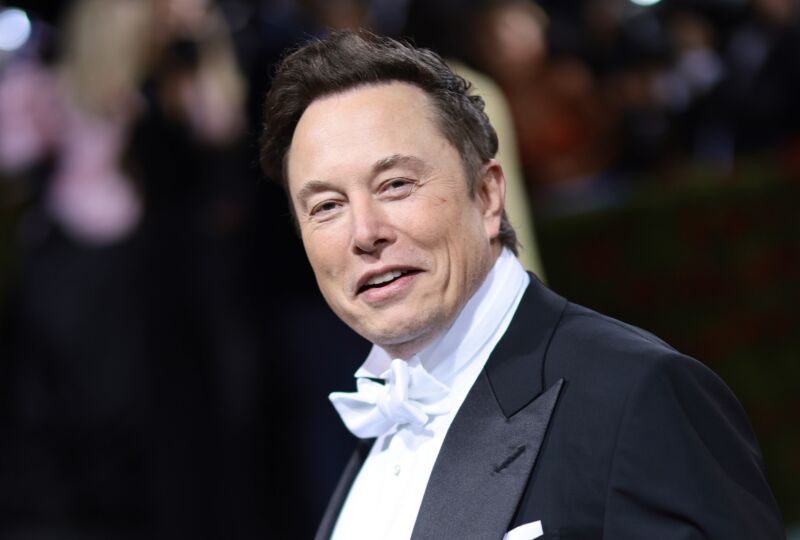 Elon Musk's victory against a class-action lawsuit filed by Tesla investors took some legal experts by surprise. Investors had won a significant pretrial ruling when a judge found Musk's tweets about securing funding to take Tesla private were false and made recklessly—but a federal jury sided with Musk after the trial ended Friday.
"I thought he was crazy to try his chances at trial, given the stakes involved," University of Michigan law professor Adam Pritchard said, according to a New York Times story. Noting the judge's pretrial ruling on Musk's tweets being false and reckless, Pritchard said, "you're fighting with one hand behind your back in that situation—and yet he won."
Judge Edward Chen had instructed the jury in US District Court for the Northern District of California to assume that Musk's tweets were "untrue" and that "Mr. Musk acted with reckless disregard for whether the statements were true."
But plaintiffs still had to prove that Musk knew the tweets were false and that the tweets were material facts to investors—i.e., that the tweets caused Tesla investors to lose money. Plaintiffs claimed the tweets caused $12 billion in losses.
Juror: "The overall message, it just didn't land"
Taking about two hours to reach a unanimous verdict in Musk's favor, the nine-person jury seemed to conclude that Musk believed what he wrote and that plaintiffs didn't prove the false statements moved the Tesla stock price. Jury foreperson Robin Cadogan spoke to the plaintiffs' lawyers after the verdict on Friday, and his comments were reported in several news stories.
Cadogan "said he wasn't persuaded by arguments that the tweets were material," a Wall Street Journal report said. "The overall message, it just didn't land," Cadogan said. "There was nothing there to give me an 'aha' moment."
According to a Bloomberg story, Cadogan also said the investors' case was "disorganized" and that "the defense had a better case."
"Musk's lawyers did a better job of showing 'he was presenting what he believed to be true,' and was acting as a genuine bidder for the going-private transaction, Cadogan said," according to the Bloomberg article. "I wasn't really sure what you were driving at," Cadogan reportedly told the plaintiffs' lawyers. Cadogan "expressed concern that the lawsuit seemed to be 'relying on just the tweets,'" Bloomberg wrote.
University of Richmond law professor Carl Tobias told Ars today that he "wondered too how the jury and the foreperson could have ruled for Musk in light of Judge Chen's pretrial ruling that his tweets were false and made recklessly. Perhaps Musk's testimony persuaded the jury to rule for him, and he has earned a reputation for tweeting all types of ideas, which are difficult to decipher."
Similar cases usually settle before trial
Proving that Musk's tweets caused plaintiffs' losses was apparently a tough task, Tobias said. "The data show that these cases are difficult for plaintiffs to win and that a high percentage settle," he said.
Before the trial began, University of Iowa law professor Robert Miller told Ars that it is "incredibly unusual" for a plaintiff "to win on summary judgment on the falsity and recklessness of the statement." When defendants in similar securities lawsuits can't get the case thrown out before a trial, the sides usually settle, Miller said.
But Musk took the risk and persuaded the jury, despite arguing before the trial that the case should be moved out of San Francisco because the jury pool would be too biased against him.
Cadogan wasn't impressed by the case's lead plaintiff, Bloomberg wrote:
The juror also said he's familiar with option trading and thought the testimony and trading record of Glen Littleton, the named plaintiff in the class-action suit, showed "he doesn't seem like an effective trader." He was also critical of the market analysis methodology the plaintiffs relied on to prove investors were harmed.

The plaintiffs' lawyers presented the model "as something that was infallible," Cadogan said. But "nothing's infallible," he added.