Walt Disney beat Wall Street expectations on Wednesday as it revealed earnings for the first quarter of 2023. The corporation posted net income of $1.279 billion, or earnings of $0.70 per diluted share, compared to $0.63 per share this quarter last year, on revenue of $23.5 billion. That represented an 8% jump in revenue compared to $21.8 billion in the same period last year.  
The company cited the box office from "Black Panther: Wakanda Forever" as contributing to a boost in its theatrical results.
The results showed a media giant still emerging from the effects of the pandemic and the shift to streaming, with a veteran leader, Bob Iger, returning to right the ship after the company's previous quarterly report led to the ouster of Bob Chapek as CEO.
"After a solid first quarter, we are embarking on a significant transformation, one that will maximize
the potential of our world-class creative teams and our unparalleled brands and franchises," said Iger. "We believe the work we are doing to reshape our company around creativity, while reducing expenses, will lead to sustained growth and profitability for our streaming business, better position us to weather future disruption and global economic challenges, and deliver value for our shareholders."
The company reported 161.8 million Disney+ subscriptions, a 4% decrease from the prior quarter but higher than analysts' projections of 157 million. 
Samba TV Senior Vice President Dallas Lawrence noted that Disney appeared to have "cracked the code" in fending off subscriber churn and subscription cycling. "Disney is well-positioned to be one of those year-round, must-have services for the family," he said. 
Analysts surveyed by Zacks were expecting Disney to report earnings of $0.69 per share on revenue of $23.3 billion, compared to earnings of $1.06 per share and revenue of $21.8 billion a year ago.
Meanwhile, thanks to MCU hits like "Black Panther Wakanda: Forever" and the $2.1 billion-plus grossing "Avatar: The Way of Water," with around $1.3 billion of that in the last two weeks last year, overall global theatrical revenue for Disney titles released in 2022 topped $4.9 billion. That's well below the $12 billion earned by the unlikely-to-be-replicated 2019 slate, which boasted sequels to "Star Wars," "Avengers," and "Toy Story" alongside remakes of "The Lion King" and "Aladdin."  
This year looks more promising, with "The Little Mermaid," "Indiana Jones and the Dial of Destiny" and a handful of MCU titles on tap for fortune and glory. The hope is that Pixar's "Elementals" and Walt Disney Animation's "Wish," will help return Disney's animated theatrical departments to their pre-COVID strength, at least on a film-by-film basis. In the post-reveal earnings call, Iger announced planned feature film sequels to "Zootopia," "Toy Story 4" and "Frozen II."
He praised the commercial and consumer reception of James Cameron's "Avatar" sequel while noting plans to bring "World of Pandora" to Walt Disneyland. Iger further stated that the "Avatar"-related attractions in Orlando, Florida had increased visitation at Disney's Animal Kingdom.
The quarter also reflected the introduction of Disney+ Basic, a lower-cost, $7.99/mo. plan with ads meant to draw in price-sensitive subscribers and let Disney offset programming costs with commercials.
Disney noted in the earnings call that a price increase had resulted in only modestly higher churn and that the ad-based tier was being met with positive responses from top-tier advertisers. As a result, Iger wondered out loud if the various promotional price points may have been more aggressive than necessary, specifically in a time when the world was locked in a global arms race for subscriptions.
The company expects Disney+ to reach profitability by 2024 even while linear is expected to continuously decrease. Iger noted that television shows like ABC's "Abbott Elementary" differ in age ranges in terms of audiences on linear television and viewership on Hulu.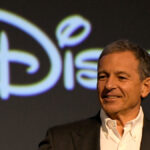 The report took place against the backdrop of a corporate dispute between Disney's board of directors and activist investor Nelson Peltz, head of The Trian Group, who is fighting a proxy battle to gain a seat on the board. In what seemed like a direct response to some of Peltz's allegations, Iger claimed that investors would see a return of a dividend, minimal at first, by the end of the year. Disney hasn't paid a dividend since 2019.
Disney's share price had dipped below $87 per share in early November when the company made a shocking Sunday night announcement of Chapek's exit, which came shortly after a disappointing earnings report and a subsequent call with analysts where Chapek struck some observers as blasé about the company's streaming losses.  
The share price spent the rest of 2022 hovering between $85 and $95 before steadily increasing upward in the new year before closing Wednesday at $111.78. It jumped 8% in after-hours trading following the release of Disney's financials.