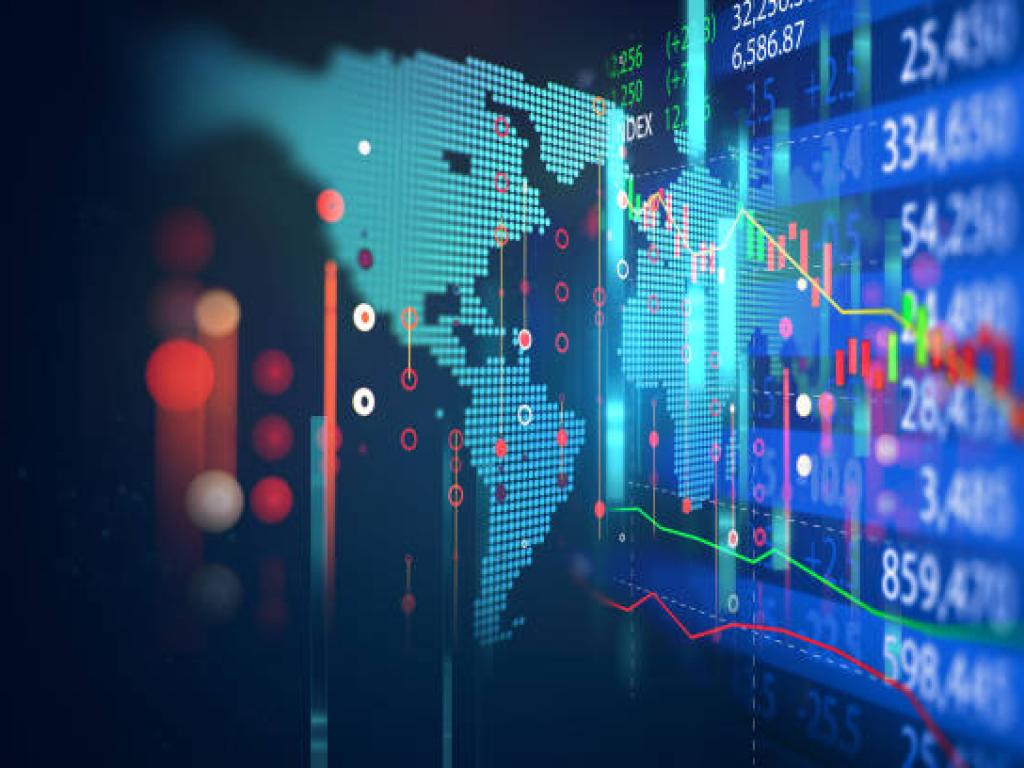 U.S. stocks traded higher this morning, with the Dow Jones gaining around 150 points on Thursday.
Following the market opening Thursday, the Dow traded up 0.46% to 32,948.78 while the NASDAQ rose 0.27% to 11,607.61. The S&P 500 also rose, gaining, 0.36% to 4,006.30.
Check This Out: $5M Bet On FIGS? Check Out These 3 Stocks Insiders Are Buying
Leading and Lagging Sectors
Energy shares rose by 1.6% on Thursday. Meanwhile, top gainers in the sector included KLX Energy Services Holdings, Inc. (NASDAQ:KLXE), up 17%, and (NYSE:VET), up 5%.
In trading on Thursday, financial shares dipped by 0.7%.
Top Headline
US initial jobless claims climbed by 21,000 from the prior week to 211,000 in the week ending March 4, higher than market estimates of 195,000.
Equities Trading UP
Ocean Biomedical, Inc. (NASDAQ:OCEA) shares shot up 81% to $8.47 after the company shared detailed research data on anti-tumor pathway discoveries and their potential for treatment of non-small cell lung cancer, metastatic melanoma, and glioblastoma by Scientific Co-founder, Dr. Jack A. Elias, MD.
Shares of Solo Brands, Inc. (NYSE:DTC) got a boost, shooting 23% to $4.94 after the company announced better-than-expected Q4 results.
Toro Corp. (NASDAQ:TORO) shares were also up, gaining 38% to $5.32.
Equities Trading DOWN
Silvergate Capital Corporation (NYSE:SI) shares tumbled 38% to $3.0601 after the company announced it will wind down operations and voluntarily liquidate Silvergate Bank.
Shares of SVB Financial Group (NASDAQ:SIVB) were down 35% to $173.01 after the parent of Silicon Valley Bank announced proposed offerings of common stock and convertible preferred stock.
Fulcrum Therapeutics, Inc. (NASDAQ:FULC) was down, falling 24% to $4.76. Fulcrum Therapeutics posted a Q4 loss of $0.50 per share.
Also Check This Out: Crypto Market Cap Falls Below $1 Trillion; ImmutableX, Synthetix Among Top Losers
Commodities
In commodity news, oil traded up 1% to $77.42 while gold traded up 0.6% at $1,829.90.
Silver traded up 0.1% to $20.17 on Thursday while copper rose 0.4% to $4.0425.
Euro zone
European shares were lower today. The eurozone's STOXX 600 fell 0.3%, London's FTSE 100 fell 0.5% while Spain's IBEX 35 Index fell 0.5%. The German DAX declined 0.3% French CAC 40 fell 0.2% and Italy's FTSE MIB Index fell 0.7%.
Payroll employment in the French private sector rose by 0.2% to 21.03 million during the fourth quarter, compared to a 87.6 thousand growth in the prior three-month period.
Asia Pacific Markets
Asian markets closed mostly lower on Thursday, with Japan's Nikkei 225 gaining 0.63%, Hong Kong's Hang Seng Index dropping 0.63% and China's Shanghai Composite Index falling 0.22%. India's S&P BSE Sensex dropped 0.9%.
Chinese annual inflation rate eased to 1.0% in February from 2.1% in the previous month, while producer prices declined 1.4% from a year ago in February. The Japanese economy grew by an annualized rate of 0.1% in the fourth quarter versus the preliminary figure of a 0.6% growth.
Economics
US initial jobless claims climbed by 21,000 from the prior week to 211,000 in the week ending March 4, higher than market estimates of 195,000.
Now Read This: Top 5 Consumer Staples Stocks That Could Lead To Your Biggest Gains In March
COVID-19 Update
The U.S. has the highest number of coronavirus cases and deaths in the world, reporting a total of 105,524,390 cases with around 1,148,090 deaths. India confirmed a total of at least 44,688,690 cases and 530,770 deaths, while France reported over 39,639,110 COVID-19 cases with 165,070 deaths. In total, there were at least 681,090,770 cases of COVID-19 worldwide with more than 6,808,370 deaths.